Michael Jackson, the sensationally gifted child star who rose to become the "King of Pop" and the biggest celebrity in the world only to fall from his throne in a freakish series of scandals, died Thursday.. He was 50..
Jackson died at UCLA Medical Center in Los Angeles.. Ed Winter, the assistant chief coroner for Los Angeles County, confirmed his office had been notified of the death and would handle the investigation.
The circumstances of Jackson's death were not immediately clear.. Jackson was not breathing when Los Angeles Fire Department paramedics responded to a call at his Los Angeles home about 12:30 p.m., Capt. Steve Ruda told the Los Angeles Times... The paramedics performed CPR and took him to the hospital..
Jackson's death brought a tragic end to a long, bizarre, sometimes farcical decline from his peak in the 1980s, when he was popular music's premier all-around performer, a uniter of black and white music who shattered the race barrier on MTV, dominated the charts and dazzled even more on stage.
His 1982 album "Thriller" — which included the blockbuster hits "Beat It," "Billie Jean" and "Thriller" — is the best-selling album of all time, with an estimated 50 million copies sold worldwide.
The public first knew him in the late 1960s, when as a boy he was the precocious, spinning lead singer of the Jackson 5, the music group he formed with his four older brothers. Among their No. 1 hits were "I Want You Back," "ABC" and "I'll Be There.."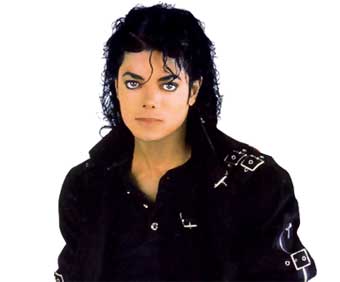 Ranked with Elvis, Beatles
He was perhaps the most exciting performer of his generation, known for his feverish, crotch-grabbing dance moves and his high-pitched voice punctuated with squeals and titters. His single sequined glove, tight military-style jacket and aviator sunglasses were trademarks second only to his ever-changing, surgically altered appearance.
"For Michael to be taken away from us so suddenly at such a young age, I just don't have the words," said Quincy Jones, who produced "Thriller." "He was the consummate entertainer and his contributions and legacy will be felt upon the world forever. I've lost my little brother today, and part of my soul has gone with him.."
Jackson ranked alongside Elvis Presley and the Beatles as the biggest pop sensations of all time. He united two of music's biggest names when he was briefly married to Presley's daughter, Lisa Marie, and Jackson's death immediately evoked that of Presley himself, who died at age 42 in 1977..
Comeback had been planned
Jackson was preparing for what was to be his greatest comeback: He was scheduled for an unprecedented 50 shows at a London arena, with the first set for July 13.. He was in rehearsals in Los Angeles for the concert, an extravaganza that was to capture the classic Jackson magic: showstopping dance moves, elaborate staging and throbbing dance beats..
Hundreds of people gathered outside the hospital as word of his death spread.. The emergency entrance at the UCLA Medical Center, which is near Jackson's rented home, was roped off with police tape..
"Ladies and gentlemen, Michael Jackson has just died," a woman boarding a Manhattan bus called out shortly after the news was announced.. Immediately many riders reached for their cell phones..
In New York's Times Square, a low groan went up in the crowd when a screen flashed that Jackson had died, and people began relaying the news to friends by cell phone..
If you too mourn the death of the king of pop.. do post in a comment..
This is indeed a black day in the history of Music..
What Celebs have to say about The KING OF POP: MICHAEL JACKSON..
Lisa Marie Presley
(who was married to Jackson from 1994 to 1996)
"I am completely shocked and saddened by Michael's death. My heart goes out to his children and his family."
Madonna (Jackson's date to the 1991 Academy Awards, in an exclusive statement to People)
"I can't stop crying over the sad news. I have always admired Michael Jackson. The world has lost one of the greats, but his music will live on forever! My heart goes out to his three children and other members of his family. God bless."
Eddie Van Halen
"I am really shocked, as I am sure the world is, to hear the news. I had the pleasure of working with Michael on "Beat It" back in '83, one of my fondest memories in my career. Michael will be missed and may he rest in peace."
Brooke Shields (who briefly dated the singer)
"My heart is overcome with sadness for the devastating loss of my true friend Michael. He was an extraordinary friend, artist and contributor to the world. I join his family and his fans in celebrating his incredible life and mourning his untimely passing."
Will.i.am (who was working with Jackson on his long-anticipated comeback album)
"I am so grateful to have worked with the King. He was a gift to the world. He is a bright light and I wouldn't be surprised if the world stopped spinning tomorrow."
Ne-Yo
"Michael Jackson will live forever through the thing that he put all of his life energy into: his music. I will do my part to keep the melody alive, to keep the energy forever changing form, but never ever dying! Long live Michael Jackson."
Don Cornelius (longtime "Soul Train" host)
"I met Michael Jackson at the age of eight — when his father and my new friend Joe Jackson first began to bring the Jackson 5 to Chicago, from their home in Gary, Ind., for concert appearances. As the word of the Jackson 5's devastating abilities as concert artists had already begun to spread like an out-of-control forest fire ... Michael Jackson's... amazing power as an entertainer was clear and unmistakable; and has never slowed to this very day! His passing will be grieved far beyond that of any other singer,composer, producer, dancer and choreographer, in the history of the world.
Quincy Jones (friend and producer)
"I am absolutely devastated at this tragic and unexpected news. For Michael to be taken away from us so suddenly at such a young age, I just don't have the words. Divinity brought our souls together on "The Wiz" and allowed us to do what we were able to throughout the '80s. To this day, the music we created together on "Off The Wall," "Thriller" and "Bad" is played in every corner of the world and the reason for that is because he had it all … talent, grace, professionalism, and dedication. He was the consummate entertainer and his contributions and legacy will be felt upon the world forever. I've lost my little brother today, and part of my soul has gone with him."
JC Chasez
"Words can't begin to describe my sadness for the loss of Michael Jackson. I was honored and humbled to have the opportunity to perform with him several times and he had a profound influence on my career. Michael forever changed the world of music and entertainment and I will always remember him for his kind and sweet spirit."

May your soul RIP Mike.. We love you very much..
BBDO Germany has created a nice memoriam animation for the King of Pop:
Watch it here.. MTV n MJ Memoriam